The 11th of November also marks the launch of Cloud Business Blueprint. The website, blog and podcast are now LIVE! We'd love for you to go and check it out at :
http://www.cloudbusinessblueprint.com/
We'd also love to hear any feedback which you can send to info@cloudbusinessblueprint.com. We read and answer all emails personally.
In appreciation for those that registered early we are going to start sending you one of our first courses – an 8 part series titled "Profit Training Tips for Cloud Business" as a small way of saying thank you for you ongoing support.
If you missed early registration you can still register directly on the site and receive the same 8 part series now.
Everyone who registers will soon receive details on how to sign up for our private members only section. This is where you'll gain access to things like our private discussions forums (already operational), as well as all of the additional content we are producing (sample document templates, training guides and more).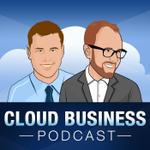 In the meantime make sure you add our new "Cloud Business Podcast"  to your favourite player as well as our blog.
We're really looking forward to having people come on board as members to take advantage of everything we are working on.