*** My resolution to this here – https://blog.ciaops.com/2023/04/27/connect-power-automate-to-twitter-using-a-bring-your-own-app-approach/
Since the 20th of April 2023 the Power Automate Twitter connector has been failing to authenticate. This means you get an error in your Flow that looks like:
When I tried to fix the connector I am greeted by.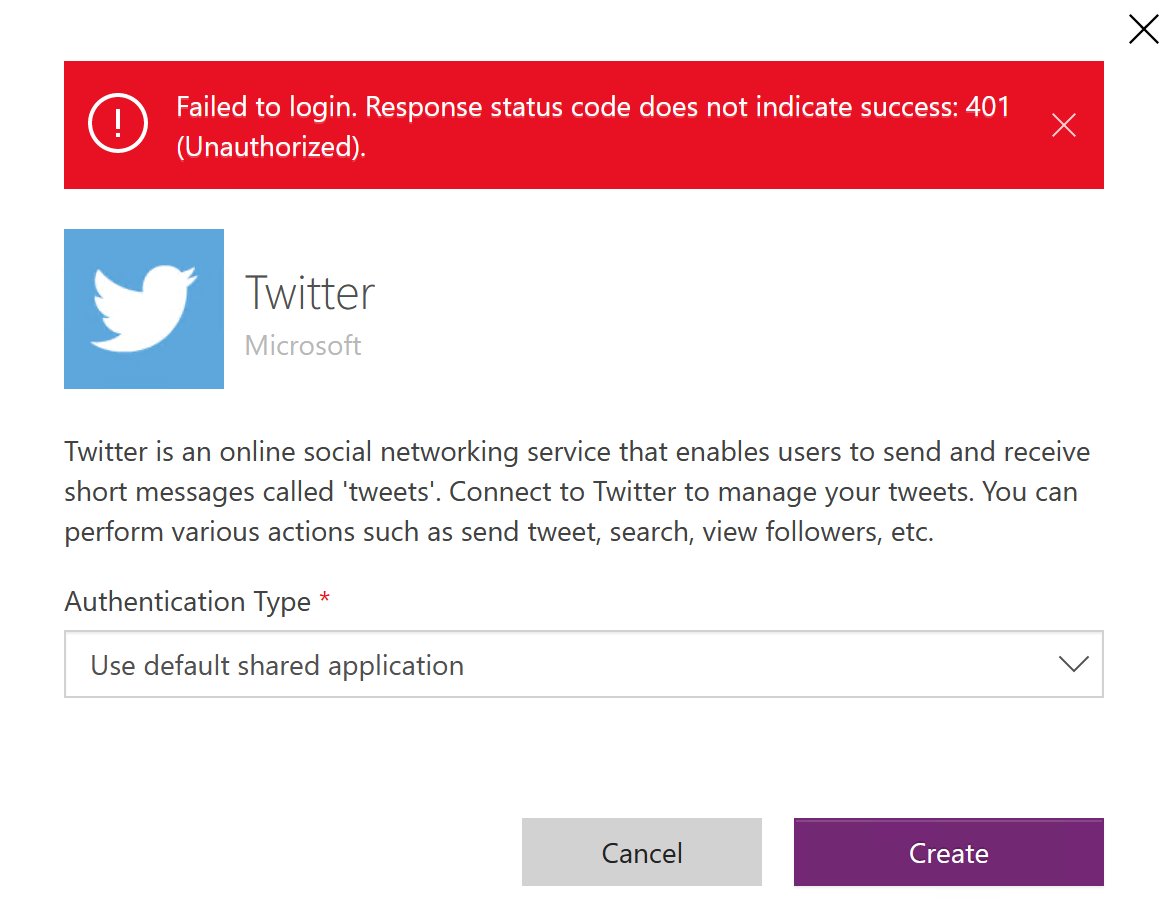 There have no doubt been changes in the Twitter API which have caused this.
I'm trying to find an answer from Microsoft on how this will be handled going forward, but as yet I have not heard nothing back. If I find out, I'll post here again.