One of the most common stumbling blocks I see with business today, especially when it comes to using technology is that most simply don't have the minimum skills to drive productivity benefits. This means that technology becomes more of a hinderance than a help.
This lack of digital literacy has arisen simply because of the low priority that training has been given within the organisation. Many businesses seem to expect their staff to learn technology on 'the fly' or in their own time. This is not an environment where people can grow their knowledge about the products and most simply revert to using the 'minimum' with each product and fail to explore the full range of options and services that are available to them.
This lack of digital literacy is even more the case with services like Office 365 that are constantly being upgraded and enhanced. Without dedicated time to learning the vast majority of the benefits of these tools are going to remain hidden from the business. This in turn makes them less competitive and productive.
The challenge with traditional training is that sending people 'back to school', where they attend all day training courses is simply not feasible or consistent enough not to mention being expensive. Trying to pick up information from the web or YouTube can result in actually getting the wrong or misleading information.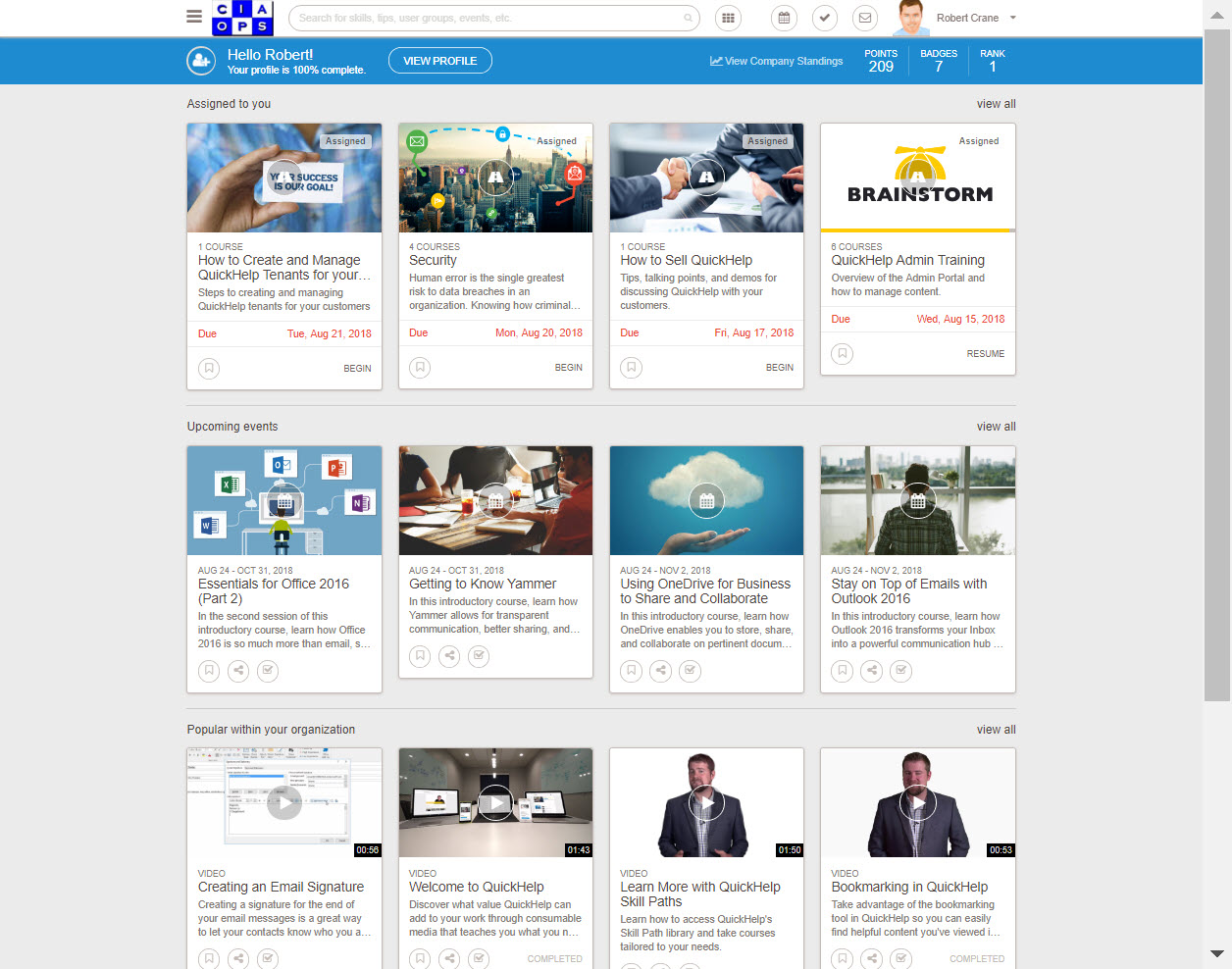 With these challenges in mind I am happy to announce the CIAOPS Learn program that provides web based video training for Office 365 across the whole range of services. From Outlook to OneNote, from OneDrive to Stream, you'll find it here. For a simple per user per month cost you can give people access to a vast array of up to date training material. You can also customise the learning paths that people take as well as see a dashboard of their progress.
Because this a per user per month service, you can subscribe for as long as you need. You can also sign up for as many licenses as you need at any time. There are single and multiple user options. Payments are handled directly via the CIAOPS Academy but invoicing in AU$ is also possible as well as options for resellers.
To find out more about the service visit:
where you'll find more information as well as how to sign up immediately using the portal. CIAOPS Gold and Silver patrons also receive free access to the portal as part of their benefits as well, so if you are supporting the Microsoft Cloud you should become a Patron today to receive access to this plus a range of additional benefits.
The better you can utilise technologies like Office 365, the productive and profitable your business will be. With CIAOPS Learn you are now to do this and stay up to date for a low monthly fee.
Become digitally literate today, join the CIAOPS Learn program